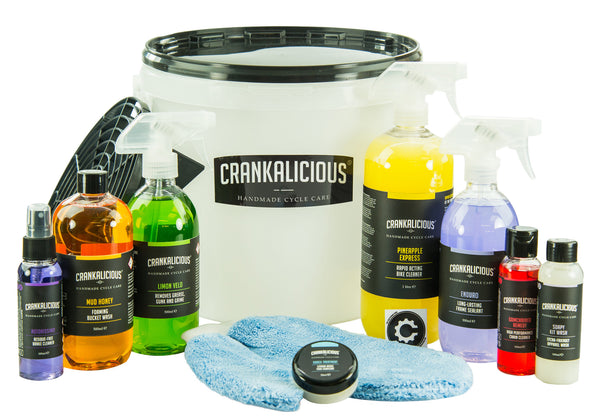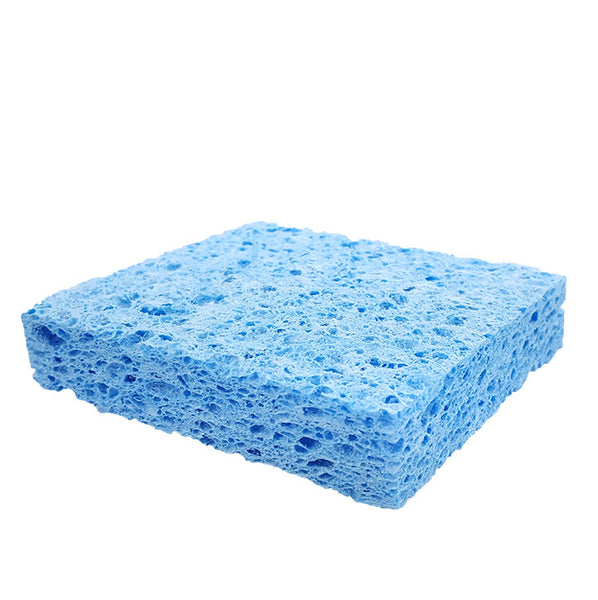 MTB Kit
The MTB Kit
Key parts of our range that the mountain biking enthusiast will need. Typically the result of a ride is far more mud; on the bike and on the rider. With a bucket containing a Scratch Shield (reducing the amount of mud and detritus that returns to the bike from the bucket) and a large bottle of Mud Honey shampoo, this is the perfect kit for those dirty weekend rides.
Apparel care for the resulting filthy clothing, as well as area specific cleaning and protection for the bike, means that this is the kit to choose for maintaining your mountain bike.
- £92 worth of products -
Contains:
1 x Bucket and Scratch Shield Kit  
1 x Madam Palm Wash Mitt
1 x Pineapple Express Spray Wash (1 litre)
1 x Shock Treatment Fork and Service Grease (30ml)
1 x Rotorissimo Brake Cleaner (100ml)
1 x Mud Honey Bucket Wash (500ml)
1 x Enduro Frame Sealant (500ml)
1 x Soapy Kit Wash Apparel Care (500ml)
1 x Limon Velo Degreaser (500ml)
1 x Gumchained Remedy Chain Cleaner (100ml)
1 x Cell Foam chain cleaning sponge
Also contains 1x Crankalicious waterproof sticker - a subtle version of our crank logo, for placing anywhere on your bike.