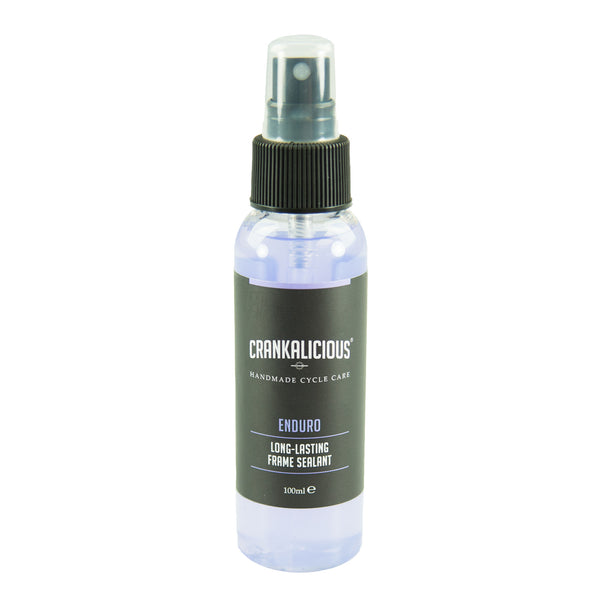 Enduro frame sealant 100ml - Trade Case (x12) - HS 320820
High performance nano protectant to seal and shine all surfaces (except brakes/rims). Assists cleaning.
You've cleaned, polished and dried your way to a great looking bike. Help keep it that way with this nano spray sealant. It protects surfaces and prolongs the finish, repelling water and mud so that dirt can't stick on so easily during subsequent rides.
What is protection? Read the guide here, in the Crankalicious tutorials section at www.crankalicious.com.
Instructions: Spray Enduro onto a microfibre cloth and apply to a clean, dry (or nearly dry) frame. Buff after application. For superior performance, repeat application after every wash. Enduro adds gloss and lubrication to aid subsequent frame cleaning, so avoid braking components and matt surfaces. Safe for use with stickers/decals.
Trade case of 12x100ml bottles (50% POR).
MSRP per unit inc taxes £4 / 5 EUR
Cost per unit ex taxes at 50% POR = £1.67