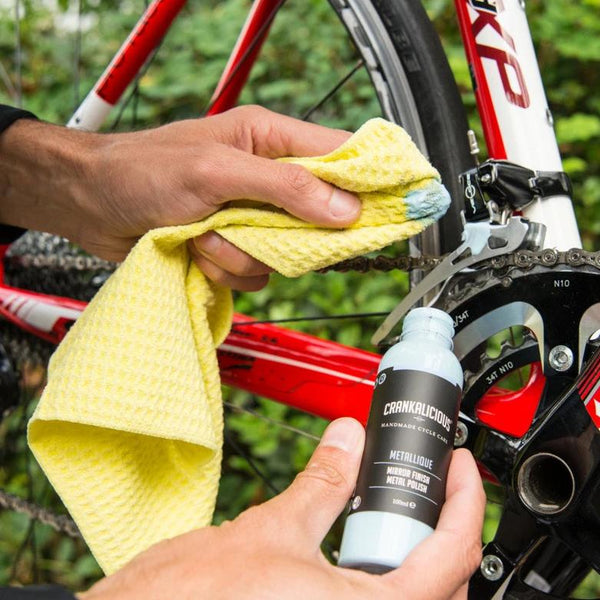 Metallique metal polish 100ml - Trade Case (x6) - HS 340590
High performance chrome and metal polish: removes marks and creates a mirror finish.
Over time the chrome and metal on your bike can become pitted, marked and tarnished. This polish, with a little hard work, will bring back the original clean, gleaming shine.
Instruction: Shake before use. Pour a small amount of Metallique onto a waffle-weave cleaning cloth (the Crankalicious Chequered Rag works brilliantly). Rub firmly into the dull or contaminated metal surface (ensure it is genuine uncoated metal, not lacquered metal or metal-effect plastic). Buff to a shine with a soft cloth (Fur Rouge or, on harder metals, the Chequered Rag). For stubborn marks, use 0000 grade wire wool whilst polishing. For rust removal, use a dedicated treatment/product first. If unsure of results, initially test on an inconspicuous area.
Trade case of 6x100ml bottles (50% POR).
MSRP per unit inc taxes £10 / 12 EUR
Cost per unit ex taxes at 50% POR = £4.17