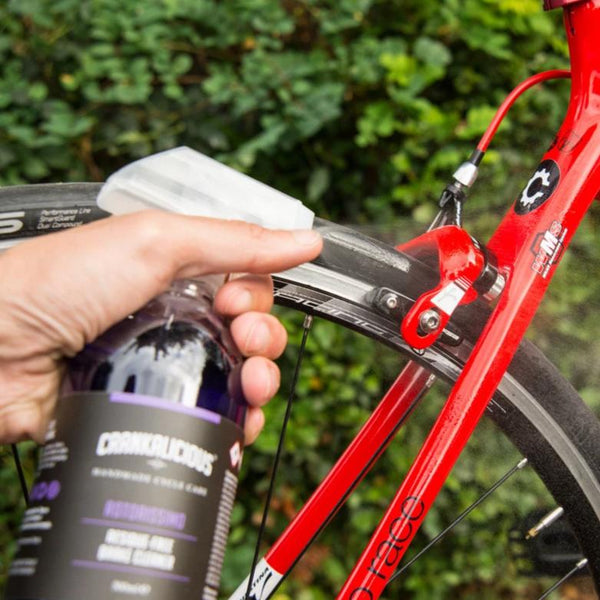 Rotorissimo brake cleaner 500ml - Trade Case (x6) - HS 340530
Residue-free brake cleaner: ensuring perfectly clean surfaces to enable the most efficient braking.
Dirty brakes – no matter the style – are inefficient and damaging to rims and discs. Use this residue free cleaner to remove all that a ride throws at your brakes, to ensure perfect stopping power next time you're out and help prevent premature brake/rim wear or failure.
For information on how to clean bikes with disc brakes, please visit the Crankalicious tutorial, here.
Instructions: Apply Rotorissimo directly onto all braking surfaces - discs, pads, blocks and rims. Remove grime and brake debris with sponge/brush/cloth, as appropriate. For rust removal, use a dedicated treatment/product.
Trade case of 6x500ml bottles (50% POR).
Sent with transport caps and separate sprayheads. Put sprayheads onto bottles going onto the shelf in retail environments, otherwise send out with one sprayhead per bottle to mail order customers.
MSRP per unit inc taxes £12 / 14 EUR
Cost per unit ex taxes at 50% POR = £5