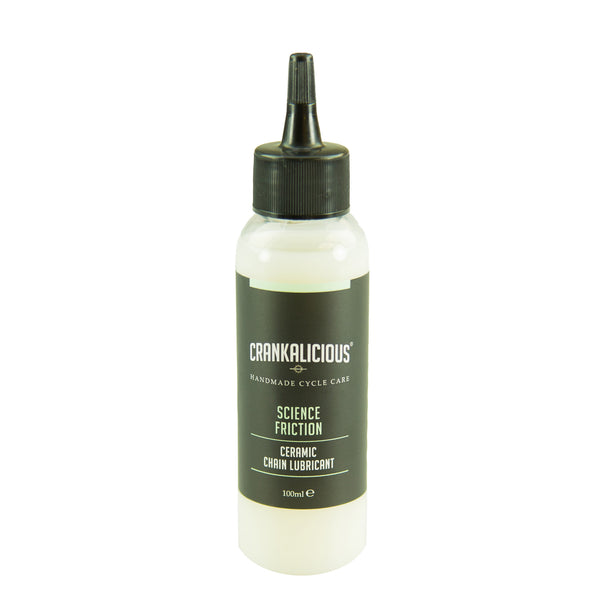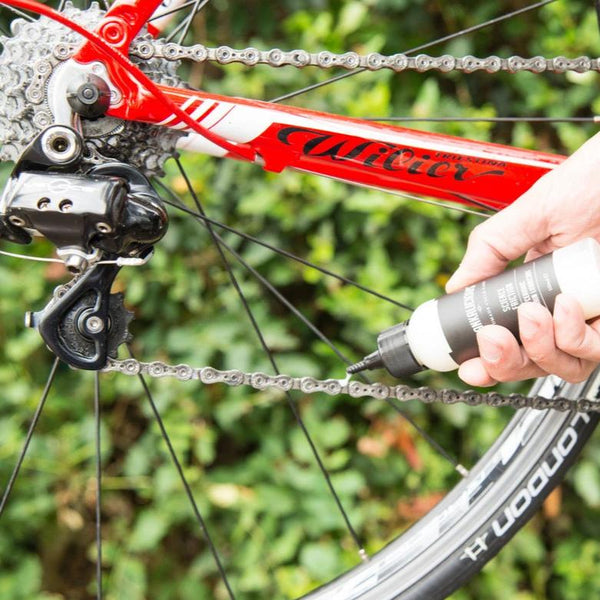 Science Friction ceramic chain lubricant 100ml - Trade Case (x6) - HS 340399
Ceramic-based chain lube to ensure prolonged, improved lubrication in all weather conditions.
Having cleaned the grime from your chain using Crankalicious Gumchained Remedy, it needs effective lubrication to work at its best. This ceramic-based chain lube will provide optimum results with minimal sling, penetrating deep into the pins and links of your chain. This not only saves you watts on an uphill climb, you'll be saving your chain, too. Clean, fully lubricated chains last much longer.
Instructions: Apply Science Friction to a clean, dry chain. Turn the bottle upside down and lightly squeeze the lubricant onto the chain, whilst rotating the pedals backwards. (Ideally apply to top side of lower part of chain.) After 2 or 3 revolutions, lightly press a clean rag against the chain to remove any excess lubricant/drips.
Trade case of 6x100ml bottles (50% POR).
MSRP per unit inc taxes £10 / 12 EUR
Cost per unit ex taxes at 50% POR = £4.17